Thumbies offers a line of personalized keepsakes—called Buddies™—for pet lovers of every stripe
As any pet owner can attest, our animal companions are nothing short of family – no matter the species. Thumbies is dedicated to helping you include them in your keepsake options with our line of customizable jewelry and items featuring pet prints.
From cats and dogs, to ferrets, horses, and other nontraditional (ahem, Carole Baskin) pets, we've crafted meaningful keepsakes for all. There is no better way to celebrate your African pygmy hedgehog.
Our line of Buddies jewelry includes customizable arc lighters, pendants, bracelets, rings, dog tags (naturally!), earrings, and more. These hand-made keepsakes are crafted by artisan jewelers with care and skill, designed to let you celebrate your beloved companion for years to come.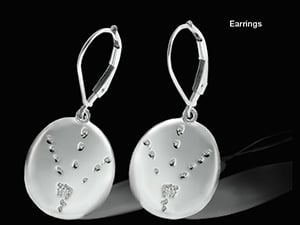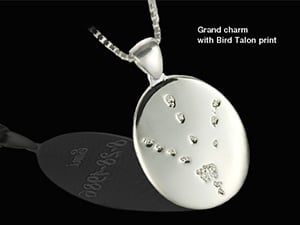 Customize Your Keepsakes with a Print
Our line of pet keepsakes can be customized with a pet's nose print, paw print, or – in some cases – claw or talon print. Past orders have included parrot and iguana footprints, as well as gecko prints and horse nose prints.
To recreate your pet's paw or nose imprint, we use cutting-edge technology to design an accurate, 3D mold of each print. Precious metals are then melted at a high temperature and injected into the mold. Skilled artisans craft the final details, shaping and polishing the keepsakes and adding additional details like engraving or accessories. The result is both beautiful and tactile, with your pet's print recreated with detail you can see and feel.
Our attachment to our furry and feathered friends can be every bit as strong as our feelings for our other family members, so while the range of pet prints we have been asked to reproduce ("did you say iguana?") is a bit unusual, it is not surprising that so many pet owners want something to wear or keep close to remind them of their animal family members. A wide range of options lets you create a keepsake as unique as your pet.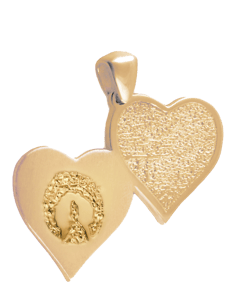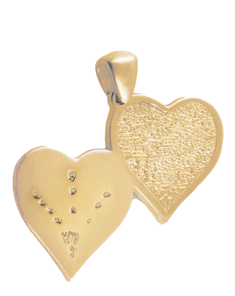 Paw Prints Pendants & Necklaces for Pet Ashes
We can also create keepsake jewelry and other items to remind you of a beloved pet who is no longer with you. Our nose and pawprint pendants can be made in an array of shapes, sizes and metal types. We work closely with you to ensure that the design of your personalized keepsake matches your vision.
Our line of cremation jewelry and charms provides the comfort of knowing your dog, cat or other pet is still near your heart. We can enclose a small amount of ashes or a lock of fur in these elegant pendants as a reminder of the love and joy your pet brought to your life.
Keep your best furry friend close with a keepsake as unique as your pet. The Thumbies team is here to help you in creating your perfect BFF token.